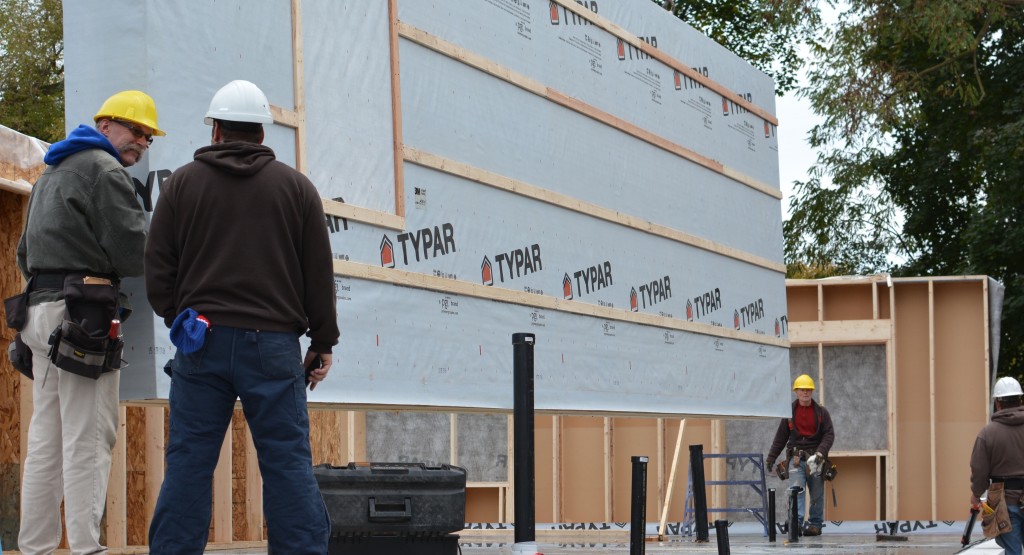 Introducing the Green Giant Design+Build prefabricated structural wall panel: a high quality super-insulated and sealed building envelope that is built indoors for better quality and value.
Our modern and efficient production facility allow us to manufacture your home year-round and weather-independent, keeping your timeline and budget predictable and manageable.
The wall panels are uniquely engineered, and can be built to a range of thicknesses and insulation levels depending on your project budget and insulation requirements. They are then sealed and shipped to your site for crane assembly in 1-3 days.
We use dense-packed cellulose insulation to keep you comfortable:
R-value equal to (or greater than) fibreglass and mineral wool – at lower cost.

Reduced air infiltration, convection, and thermal bridging.

Sound dampening through mass and slight pressurization.

87% recycled post-consumer material.

Fire retardant, 1994 National Research Council of Canada study found 22% – 55% better overall wall fire resistance than a wall insulated with fibreglass batts.
For a quote or more information, contact info@ggdb.ca