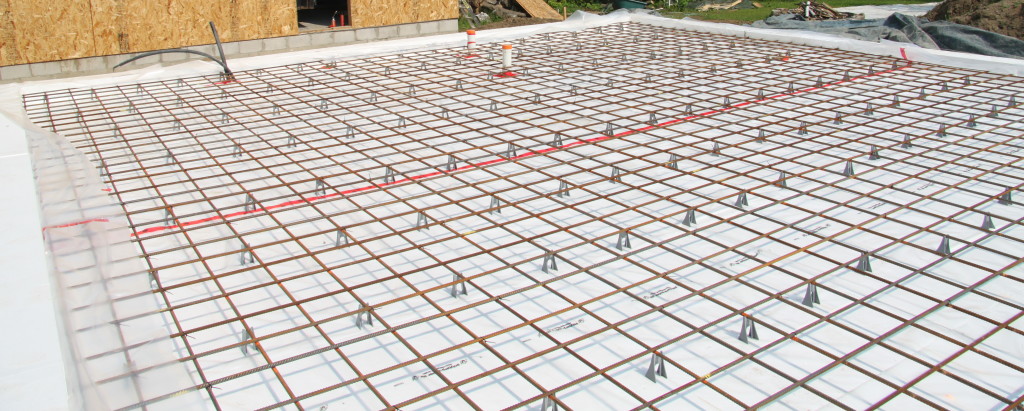 Green Giant Design+Build is a distributor of InsulRaft insulated concrete forms!
InsulRaft is an easy to assemble insulated concrete form foundation system.  This system is for those looking for an alternative to the traditional uninsulated foundation that leaks energy from your house. InsulRaft provides an affordable, high performance, insulated pre-engineered foundation system designed to your targeted insulation performance, heating needs, and PassivHaus certification requirements.
Traditional foundations can be expensive as they require significant excavation and typically 3 separate concrete pours for the footings, walls and floor. InsulRaft's system requires one concrete pour and can be built on grade with minimal excavation.  If a below grade foundation is required, the slab and tray system works well with ICF walls to provide a very comfortable basement.
This system can be laid in a little as a few hours once final grade is set!
Our team works with you, the client, to design a super-efficient foundation system suitable for residential and commercial applications. Professional installation is available or DIY if you choose.
Green Giant Design+Build also stocks a range of other critical PassivHaus building products, carefully selected to work efficiently and seamlessly with your project goals. Our work and our products are guided by the principles of efficiency, sustainability and good design.
For more information, check out our suppliers' sites: